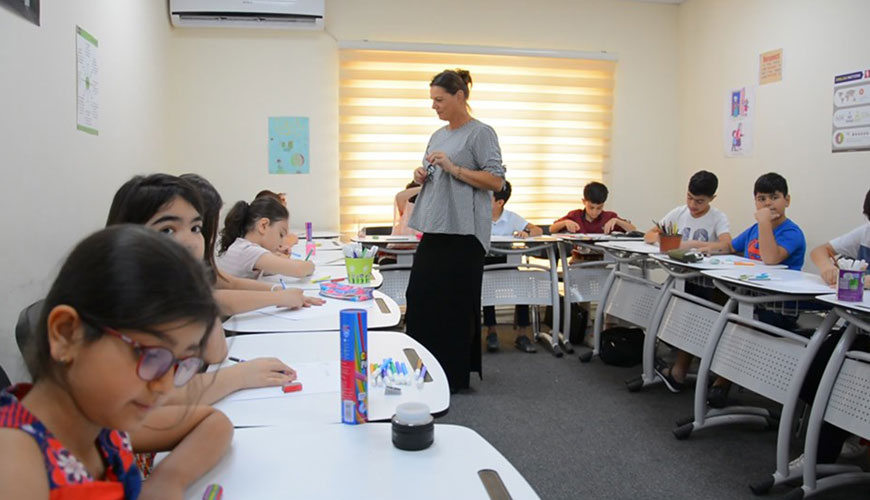 English for Kids is the ideal course to make the most of the summer school holiday. This course is specifically designed for children aged between 6-12 years old. With our experience and expertise, we know the unique way children learn. The course is based on fun learning approaches and the kids enjoy many interesting activities like songs, stories, spelling bee competition, etc. which qualifies them to master English and motivates them to practice English confidently. All the teachers are highly qualified and know how to inspire young minds to learn. They create a safe and nurturing environment where it is natural and pleasant for your child to learn English.
Class Size: 16 students
Enrolment Age: 6 to 12 years old
Levels: All levels; Starters to Flyers
Class Times:
9:00 am to 11:00 am
11:00 am to 1:00 pm
Materials Included: A free placement test, free coursebooks, free excursions and outdoor activities, free extra materials, and a recognised certificate at the end of the course.