General English Course for Adults & Young Learners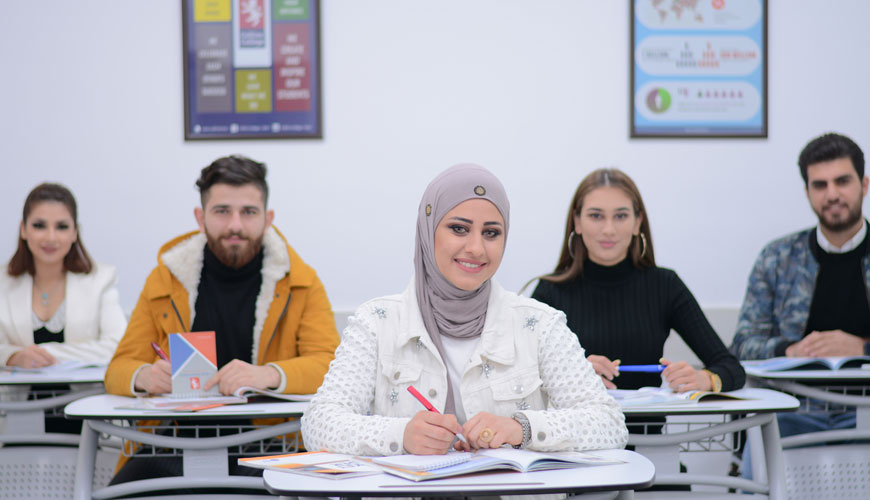 Our fun and engaging General English course is designed for motivated adults who would like to gain confidence and develop their ability to use English in a variety of contexts. Typically, course participants need to improve their English for a number of reasons including work, studies, travel, or simply for personal interest. This course is aimed at helping participants to communicate freely in English and enahance all four skills of English language; reading, writing, speaking and listening, with emphasis on fluency and accuracy. In addition to learning grammar, vocabulary and pronunciation, the participants are given ample opportunity to practise the spoken language through conversations, discussions, debates, role-plays, and extracurricular activities.
The general English course is divided into six levels of proficiency from Starter (A1) to Advanced (C1). Participants are required to sit a placement test prior to commencing their course to ensure they are placed in the right level. Two months are allocated for completion of each level, five days a week, two hours per day.
The learners' progress is assessed basing on the four essential skills; listening, speaking, reading, and writing. After a successful completion of each level, participants will be promoted to the next level with receiving a certificate and a full detailed assessment report.
Class Size: 16 students
Enrolment Age: 16+ years old
Levels: Starter (A1), Elementary (A2), Pre-intermediate (B1), Intermediate (B1+), Upper-intermediate (B2), Advanced (C1)
Class Times
:
9:00 am to 11:00 am
11:00 am to 1:00 pm
2:00 pm to 4:00 pm
4:00 pm to 6:00 pm
6:00 pm to 8:00 pm.
Materials Included: A free placement test, free coursebooks, free extra materials, a free assessment report, and a recognised certificate at the end of the course.